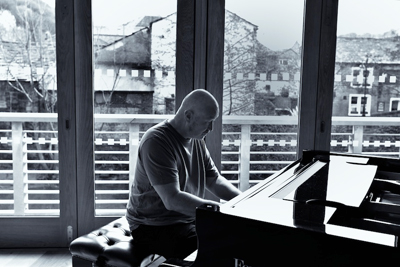 If there's music going on in and around my home town of Hebden Bridge, there's a fair chance that I'm involved. Born in London, I have lived in the Yorkshire Pennine town since 1984 and been making music locally ever since.
A freelance musician, some of my work over the last 20 years has involved workshops and projects for schools, colleges and community groups. I am also a professional pianist (playing classical and jazz, both solo and in various ensembles), a private teacher (piano, theory, composition, songwriting) and a composer for the various ensembles I have performed with, and of other music (eg for theatre) by commission. I also sing, play acoustic guitar, bass guitar and percussion, and have worked with and composed music for most orchestral and many non-western instruments.
I was the Music Director of Hebden Bridge Arts Festival for 16 years and now direct Hebden Bridge Piano Festival. I  also run an annual series of concerts at Wainsgate Chapel in Old Town, Hebden Bridge.